This is a question frequently posed to veterinarians, yet the answers vary considerably. There are too many distinct breeds of goats, and as a result, they age differently. While we know that the average lifespan of a goat is between 11 and 12 years, some goats have outlived this figure. So let's explore how old goats live and get closer to an answer!  
How Long Does A Goat Live As A Pet?
A goat's life expectancy can be difficult to estimate. Goats that make it to adulthood tend to live longer than those that don't; this is largely dependent on environmental conditions. The average lifespan of a healthy goat is between 15 and 18 years of age, but some goats can live into their twenties. 
Female goats, on average, live longer than male goats. Bucks are male goats who have not been castrated, and they can live for between 8 and 14 years. When male goats attain sexual maturity, a period is known as the rut occurs, resulting in an increase in hormones and an increased desire to mate. 
During the breeding season, goats go through a rut that lasts for around 21 days. After the rut ends, bucks may lose weight or lose their motivation due to the stress and pain they experience. A rut is a difficult procedure for bucks to endure.
Wethers are the name given to castrated male goats, and they have a longer lifespan than bucks. Despite this, their longevity is still significantly lower than that of female goats. Wethers have a life expectancy of 11-16 years because their testicles have been removed, which eliminates the primary source of testosterone in their bodies. As a result, they do not go through a rut. 
Moreover, traumatized female goats (also known as doe) may have a shorter lifespan as a result of painful or long parturition. To ensure a smooth birth, goat breeders ensure that the doe and newborn goats are both well cared for by their peers. 
Goats, on the other hand, are not allowed to reproduce until they are at least two years old and are unable to give birth correctly at the age of sixteen. Pregnancy during this stage of development is dangerous for both the mother and the baby, and can potentially result in the mother's death. 
A goat's lifespan is also contingent on the species it is and the environment in which it lives. For instance, the average lifespan of an Alpine goat is 12 years, whereas the average lifespan of a Pygora goat is 15 years when kept in captivity.
Do Certain Goat Breads Live Longer?
A few goat breeds are known to live longer than the rest. This is more common in certain dog breeds due to a susceptibility to hip or organ disease that runs in the family. As a result of the inbreeding of closely related animals to produce offspring with specific qualities, such as breed-standard appearances, these difficulties with health develop. However, goat breeds may be affected in the same way.
Here are the average lifespans of the most prevalent breeds of goats available in the United States for homesteading and as pets.
How Old Do Pygmy Goats Live?
Both Pygmy bucks and does have an average lifespan of 12 years. For an average of 152 days, Pygmy goats are in their mother's womb and start eating grains in a week. It is common for pygmy goats to succumb to a wide range of diseases, but good vaccination and care can extend their lives. As adults, these little goats are usually no taller than 20 inches tall. 
How Old Do Angora Goats Live?
These goats may live longer because they do not have to put as much strain on their bodies to have children or build muscle. Ten years is the average lifespan for this species.
How Old Do Boer Goats Live?
In the US, these meat goats are regarded as one of the biggest goat breeds because of their high offspring output and large body size. They're easy to take care of, and they grow swiftly. It's estimated that they'll survive for 8 to 12 years, but some have lasted into their twenties.
How Old Do Pygora Goats Live?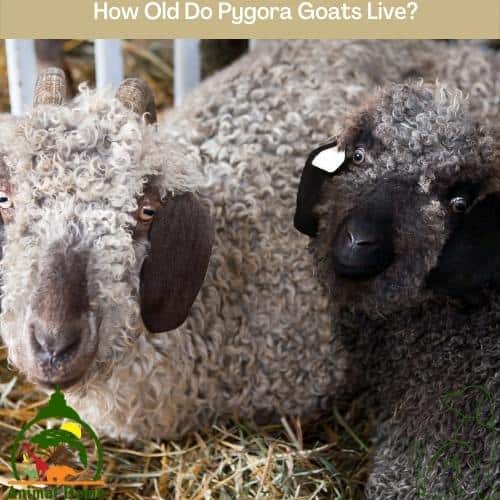 Purebred pygmy goats and white Angora goats have been carefully bred to produce a fiber breed known as pygora. You should expect your Pygoras to live 12 to 15 years if they stay healthy since their life expectancy is comfortably in their teens.
How Old Do Oberhasli Goats Live?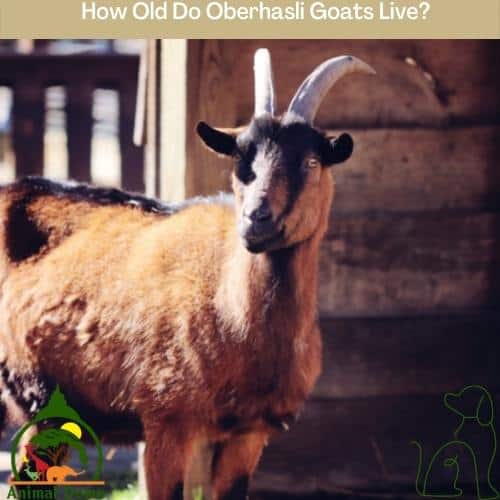 With adequate care, the Oberhasli goat can live for eight to twelve years. Make sure they get their vaccinations on time. This breed is susceptible to tetanus. In addition, Oberhasli goats are modest in stature and enjoy eating fern, and grass, which is why they're so popular. These little goats are adorable.
How Old Do Toggenburg Goats Live?
It is common to keep Toggenburg goats as both pets and milk producers. A Togg's lifespan ranges from eight to twelve years.
How Old Do Nigerian Dwarf Goats Live?
The Nigerian dwarf goat is significantly smaller than other goats in terms of height and body weight. These adorable creatures are known to form close bonds with their owners and have a lifespan of up to 15-20 years. If you're seeking a pet goat that you can count on, go no further than the Nigerian dwarf goat.
How Old Do Kiko Goats Live?
These goats were born in New Zealand, where the indigenous goats had thinner musculature than the big goats. They can also withstand harsh living conditions than the majority of goats. Kiko goats have a lifespan of 8-12 years on average.
How Old Do Alpine Goats Live?
It is common for alpine goats to live 8 to 12 years, like many other goat breeds. However, the French Alps are where this breed comes from, making it distinct from the rest. They are excellent climbers of rocky hills and can withstand a wide range of weather conditions. In addition to meat, these goats are also capable of producing milk.  
How Old Do Saanen Goats Live?
These goats have a lifespan of at least 15 years. They're easily identified by their stunning white coats and upright ears, and they're raised mostly for their milk production. The ability to produce huge quantities of milk necessitates a diet rich in protein, even though this breed enjoys eating a wide variety of plant life. 
Conclusion 
On average, a goat will live between 7 and 15 years, however, it is quite unusual for one to live for more than 20 years. It is dependent on the living conditions of the goat, the diet that it consumes, the care that it receives, as well as the genetic history of the goat. In contrast, a farm goat that is malnourished can only expect to live between four and six years, whereas a mountain goat that is well cared for can live as long as twenty years.
At the end of the day, all we can do is hope that this post has succeeded in making readers more aware of how important it is to properly care for goats. If there is one thing that can be learned from reading it, it should be this: Take very good care of your goat; provide him or her with the treatments they require, and take them to the veterinarian if you see any difficulties. Your goat will have a longer life and a higher quality of life if you do this, which will help extend its life. 
FAQs
What is the oldest goat?
The oldest goat ever recorded lived for 22 years and five months! She was named McGinty and resided in Hampshire, United Kingdom. McGinty was recognized by the Guinness Book of World Records and possessed superior genetics! 
Do Goats Live For 41 years?
It is highly uncommon for goats to reach the age of 41. A regular farm goat can expect to live between 15 and 18 years. However, if the animal is properly cared for, it can reach those ages. In certain cases, goats have a lifespan of up to 20 years and even beyond that. 
Sources: