Yes, we are right in the middle of the dog days of summer here in the northern hemisphere. In fact, July 2023 may go down as the hottest month on record, yikes. But its always dog days around here so to make life better for our furry friends, I have compiled a list of things that can do just that.
Please enjoy my Dog Days of Summer gift guide. Starting with…
Airrobo Pet Grooming Vacuum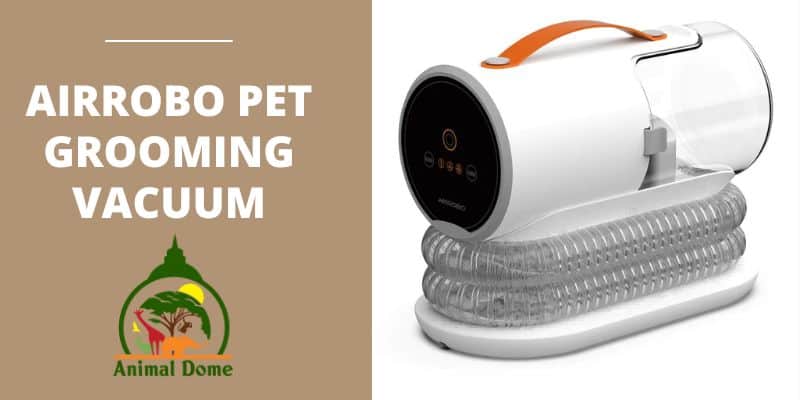 AIRROBO PG100, priced at $89.99, is a pet grooming kit with a vacuum that is a great helper to manage your pets' fur all school year-round efficiently. Below are a few highlights that ensure grooming easily and pets are comfortable: 
5 tools in 1 kit to save money: Equipped with an electric clipper, de-shedding brush, grooming brush, cleaning brush, and crevice tool, this kit helps you escape all the cash & hassle to the pet store and the need to dust pet hairs off your clothes and furniture. Notably, 3 reversible guard combs for the electric clipper come in handy to6 lengths of pet hair, maximizing compatibility.  
99.9% of loose pet hair is collected by 12,000Pa power: The super-portable size doesn't put a limit to the power this kit brings. PG100 easily vacuums away 99.9% of loose pet hair, pet dander, mites, and allergens at up to 12,000Pa strong suction power. With three adjustable levels and a huge 2L dustbin to store collected hair, grooming your pets has never been this easy.  
Minimized noise to pets: Strong suction power doesn't necessarily lead to a loud vacuum. Optimized air ducting and a 4.9-foot (1.5 m) extended hose result in lower fan noise (less than 50dB), providing your pet with a peaceful grooming experience that's also a bonding time. 
Yummy Combs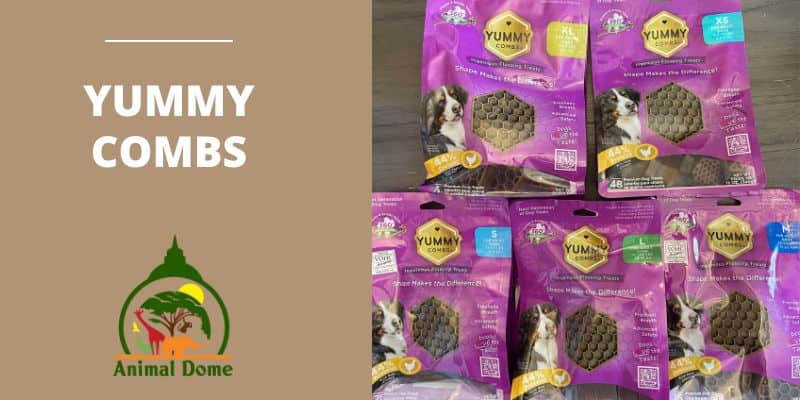 Yummy Combs, all-natural nutritional treats "treat" dogs halitosis with its honeycomb-shaped deep pockets that allow your dog to chew, cleaning their teeth to the gum line. The 360 degree cleaning action helps to remove tartar and plaque all the way around the tooth and the treats are manufactured by a proprietary process so the ingredients can be absorbed during digestion. Yummy Combs also deliver beneficial nutritional and safety results. Yummy Combs are for dogs 6 months and up and are available in five sizes for small dogs and extra-large breeds. Not only is the product designed to deter choking, Yummy Combs complete and balanced formula promotes dogs oral care, heart health, joint care, digestive care and a healthy skin and coat. The formula contains 44% superior quality animal protein with 45 ingredients that are all natural, grain free, NON-GMO and Gluten Free, and also contain 12 wellness ingredients.  Delivers over 50 benefits for your dog's best life. 
Brutus Bone Broth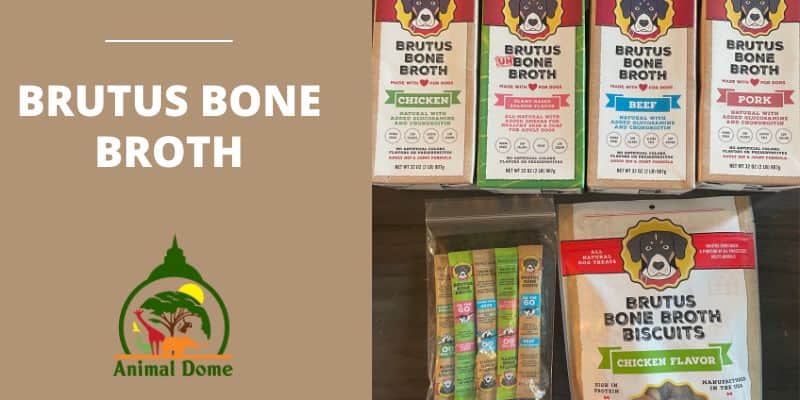 Our broth is filled with essential nutrients for dogs of all ages and sizes, but is also very hydrating and particularly good for hot summer days.  Many of our customers serve the broth by itself as a refresher following hikes, walks, etc., or freeze the broth into broth cubes or pupsicles for a fun, healthy, hydrating treat for their dogs. 
Copper H2O Pet Bowl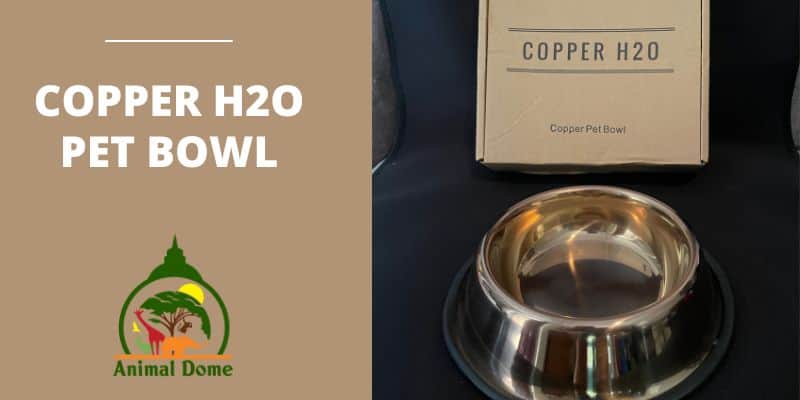 Your pet will love this unique copper pet bowl! Copper naturally inhibits bacteria growth, making it perfect for storing your pet's drinking water. As a result, using a copper pet bowl can help avoid the biofilm that forms in other types of pet bowls. Biofilm, a by-product of your pet's saliva mixing with water, can contain disease-causing viruses and bacteria. Copper pet bowls can prevent biofilm from forming due to copper's antibacterial properties. Instead of scrubbing biofilm the hard way, cleaning your pet bowl can be as simple as running your bowl under hot water with gentle soap and then wiping the bowl completely clean. Not only does this copper pet bowl have these benefits, it also looks great. This copper pet bowl is beautiful and looks great in any home. Price: $32.50
Natural Farm Dental Treats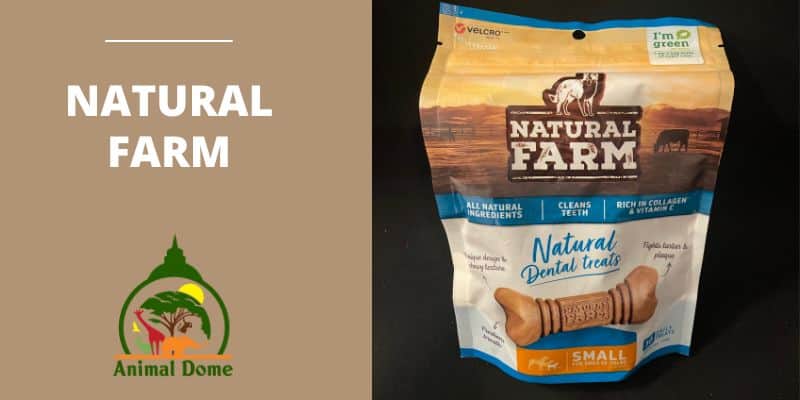 Natural Farm dental chews embody excellence and safety. With a carefully selected blend of only 9 all-natural ingredients, free from any artificial colors or flavors, they ensure your dog receives the purest and healthiest treats. They help to fight plaque and tartar while freshening breath and massaging gums. Small grooves at the end of the bones are designed to fit into those hard-to-reach places between and behind teeth and they also feature Nibs (small bumps) help to clean the tongue. The playful, chewy texture makes for extra entertainment for pups. With the power of egg-derived protein, Vitamin C, and Immunoglobulin, this natural formula promotes a healthy and vibrant life for your furry companion.
Coaching Cards for New Dog/Cat Parents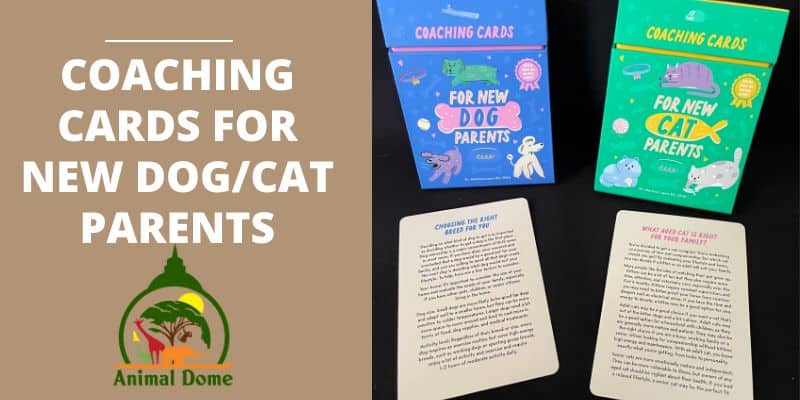 Coaching Cards for New Dog Parents: Advice and inspiration from an animal expert are for all the new paw parents who need to hear that it's alright. Each card covers a different topic you'll need to know, including preparing your house, selecting the right food, dealing with issues like separation anxiety, and knowing when to take your dog to the vet. So while your favorite shirt may need to be dry-cleaned, you can learn how to be the best pet owner for your fluffy friend with real advice from an animal expert.
---